intacs certified Competent Assessor ASPICE 3.1
Dec 11-15 2023, online
Country-based prizing: We forward price reductions to you, we receive for country-based training license fees we need to pay for offering the training.
VAT waved for non-EU countries.
2.692,00 € – 3.242,00 € excl. VAT
Plus 19% VAT
Course Details
| | |
| --- | --- |
| Trainer | Christian Knüvner |
| Dates | 2023-11-27 - 2023-11-28 |
| Location | online |
| Training ID | 11.004.36 |
| Catgory | |
Time Zone
Training
Homework
CEST Summer Germany
9:00 - 10:30; 11:00 – 12:30; 13:30 – 15:00
2h/day
CT China
15:00 – 16:30; 17:00 – 18:30; 19:30 - 21:00
Benefits
This training will be the next step to become licensed as lead assessor for Automotive SPICE®. With the training participation, the successful exam provided by VDA-QMC. This brings you one step closer to the applicaton of license card with VDA QMC. You will be able to formally identify yourself as intacs™ Certified Competent Assessor for Automotive SPICE®.
Since you will be qualified to lead ISO 33001 certified assessments, you will learn in depth how to organize an assessment, the clarification of the assessment scope with the sponsor. How many processes instances will be rated? Which capability levels should be included? How do you organize the interview partners, your assessment team, the meeting schedule? In this training, you will learn the whole process of performing an assessment.
As lead assessor you will sign for the correct performance of the assignment including the rating of the base practices and general practices on the higher capability levels for every process in focus. You will learn the depth of Automotive SPICE® (ASPICE), the formalities of assessments and rating guidelines. As a participant, you will understand Automotive SPICE® correctly and be able to draw connections between key aspects.
You learn how to analyze and evaluate processes while leading your assessment team. You will be able to improve the processes based on evaluation results.
Important foundations for the successful introduction of Agile methods as well as methods for Automotive Functional Safety (ISO26262) and Automotive Cyber Security (ISO21434) are laid.
The aim of the training is also to ensure that the participants not only hear the content, but also gain their first experience with many practical exercises and tips. We demand and encourage that the participants actively participate in the training.
Training Components
Class Time
Professionals in engineering, management, and quality within mechatronic projects are learning to become efficient in interacting in their team, performing tasks, and providing the output needed for the subsequent process to continue. 
Interaction in class time in the training is helping you to get started on this journey.
Guided Self-Study
During class time, you will get assignments for self-study. A lot of relevant content for the exam, you need to sit down and study. The intacs certified training content and our own training material will be provided.
Student Presentation
Every participant needs to prepare a presentation during class time. The content you can present and answer questions you have mastered the best.
Assessment Simulation
One important workshop will be an assessment simulation. Participants need to train their interview, listening, and journaling skills. In the end, everybody will learn how to defend the rating using the process assessment model Automotive SPICE and the rating guidelines.
Trial Exam
We will provide a trial exam for your preparation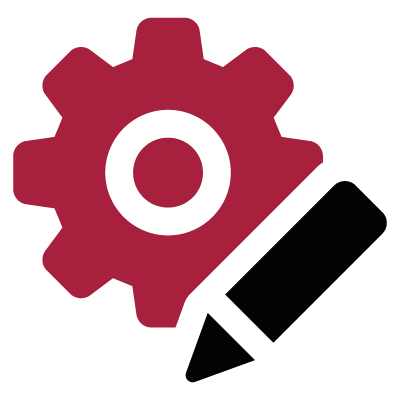 Resources
Best in Class SPICE Booklet
As an official intacs™ certified training provider, Knüvener Mackert has compiled a good deal of useful training slides together with the Automotive SPICE® PAM into one useful SPICE Booklet. 
Official intacs™ Training Material
To ensure a high standard of training, intacs™ has standardized the training material. You will be given a copy of the licensed training material for your self-study and class time activities. You will find all the relevant information for the official exam in this material.
SPICE-Training Training Material
In the practice for many years, the Knüvener Mackert trainers have compiled their work experience into additional training material to complement the intacs™ resources
Prerequisites
For the participation of the Competent Assessor Training, you need to have completed the Provisional Assessor Certification.
In the section assessment guide of our ASPICE Booklet we describe all requirements for Automotive SPICE Competent Assessor certification. 

intacs Provisional Assessor Certification
4 years of professional experience in development, maintenance, or quality assurance of SW based systems, confirmed by employer or customer
Attended the course "Introduction to the VDA Automotive SPICE Guidelines"
Passed competent assessor training and examination in last 12 months
5 EE-AT in last 60 months (all led by an certified Automotive SPICE assessor;
at least 4 out of 5 EE-AT in Automotive)
Positive assessment lead observation by an intacs certified Competent or Principal assessor
Payment of fee to VDA QMC (450 EUR in 2022)
Although we keep this information up-to-date, prerequisites for certification are subject to changes. For more information please refere to intacs.info
Additional VDA QMC Services
Official Exam
We recommend that you book the Exam together with the training. This will give you a from the training provider independent score of your achievements.
VDA QMC License
The training certificate and the passed Exam will give you all the requirements to apply for the license directly with the VDA QMC. The license cost is not included in the training fees.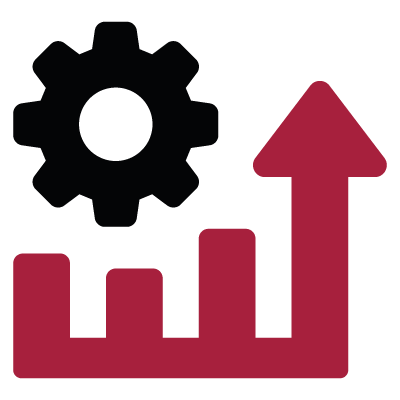 Inhouse Training
As all of our trainings you can book our training as inhouse training. Please contact our SPICE Training office for further inquiries.
Public Training

If this list is empty, no other public trainings in this category are currently planned
Related products
2.830,00 € – 3.280,00 € excl. VAT

Plus 19% VAT

2.830,00 € – 3.280,00 € excl. VAT

1.880,00 € – 2.330,00 € excl. VAT

Plus 19% VAT

1.880,00 € – 2.330,00 € excl. VAT

Early Bird Price 1.271,00 € excl. VAT

Plus 19% VAT

Early Bird Price 1.271,00 € excl. VAT